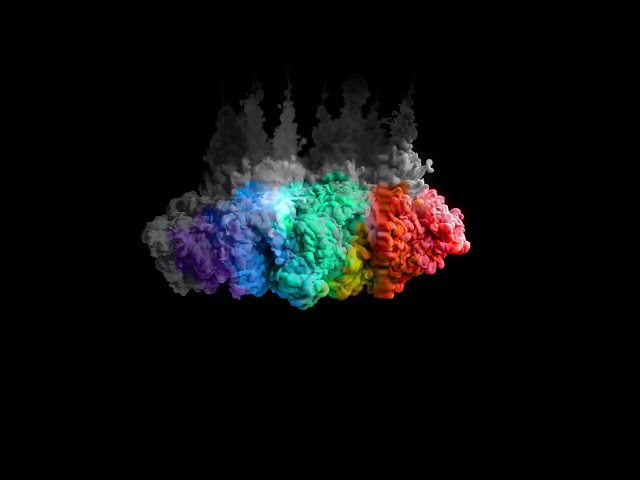 Marketing Re-Imagined
EIF ENTERTAINMENT MEDIA
Bring Your Projects To Life
With A Stunning Website & Videos
The power of a story can emote a range of feelings from inspired, jovial, pensive, to motivated. Nothing has more impact than an optic and audio portrayal that will capture viewers attention. We are storytellers and we always create a visual that perks up the audience and says something different and beyond a carbon-copied message. It's something from the heart, real and felt by the viewer. We think strategically. We understand the brand and we connect with audiences. Our films and content consistently deliver a strong ROI.
We Work with Passion
Business Strategy
The startup and small business marketplace is still a new and fierce frontier that requires Marketing Tactics to stay in-front of competition. E.I.F. gives you an holistic approach, so your company can get the best competitive advantage. Learn more »
Website Design
We understand the importance of a strong digital presence and build websites that integrate your businesses multiple digital channels.
Videography
The way people consume entertainment is constantly in flux. E.I.F. strives to anticipate these changes so you can focus more on creating the performance of a lifetime.
Photography
Whether it's a modeling session for your portfolio or executive head shots for your company page, our professional photographers put you at ease with amazing results.
Branding
Identify what your business goals are and make sure your audience hears your message with our branding services tailored for your needs.
Erick LaGroux
Co-Founder | Producer | Operations | Business Development
Erick LaGroux
Co-Founder | Producer | Operations | Business Development
Erick, an avid Chicago sports fan, is the operational head of E.I.F. with a creative background. After a 13-year career as a concert pianist and a stint in the medical recruiting industry, his entrepreneurial drive took over. Erick is back where he belongs in the entertainment industry with his co-founded company E.I.F.
Skilled in sales, strategic planning, marketing, and business development, Erick has an eye for talent and leads his creative team with invaluable input in multiple facets of planning and production.
As an entrepreneur, Erick knows what your company needs to break through.
Ilmir Stefanides
Co-Founder | Director of Photography & Videography | Post Production Editor
Ilmir Stefanides
Co-Founder | Director of Photography & Videography | Post Production Editor
Ilmir is a self-taught storyteller and head of photography, filming, and editing. A bit of a prodigy, he picked up film making at 8 years old, learned lighting techniques at age 10, and was making videos for his YouTube channel by 6th grade.
More recently, Ilmir studied under filmmaker Parker Walbeck and absorbed four years' of film school in less than six months. Ilmir and Erick then decided to create E.I.F. Entertainment & Media, and the business was a success from the start.
Ilmir's videos rack up views and great ratings, and his clients are always thrilled with the results.
Melissa Nagy
Website Designer | SEO | Branding Specialist
Melissa has nearly 20 years of experience in graphic design and branding. A graduate of Kent State University, she studied visual communication design, advertising and marketing. She began freelancing her graphic design services while in college for small businesses and worked as a creative marketing specialist for nearly six years.
Art and design have been her passion since she was a young child. Melissa was always determined to help others through her love of design. She now works full time running her freelance graphic design business, helping businesses narrow the scope on their goals and creating a cohesive brand.
Digital Marketing
Additional Services
In addition to our website design, videography, photography, and branding services, we also offering the following. Offering you the complete marketing services package for your business.
Content Creation
Social Media Marketing
Digital Media & Technology
Search Engine Optimization (SEO)
Digital Advertising
UTILIZING VIDEOS WILL INCREASE YOUR CLICK THROUGH RATE UP TO 27% AND WEB CONVERSIONS BY 34%
VIEW OUR WORK
Digital Marketing, Videography, & Photography
Testimonial
What Our Clients Are Saying!
Maggie Calderwood
Adaptive Corporation
I would highly recommend E.I.F. Entertainment & Media Productions LLC. We produced a Live Stream corporate presentation with them and the result was a highly professional corporate video. The team was patient with our questions and with our last-minute changes in script and video. They thoroughly researched and solved the issues we had with our streaming platform. E.I.F. Productions made this event stress-free and a complete success!
Lisa Ryan
Chief Appreciation Strategist

/ Grategy
I had the pleasure of working with Erick and Ilmir when they filmed my keynote presentation for a local non-profit group. Not only did they do a great job capturing my program, but the video was also of a high enough quality that I submitted it for my Certified Speaking Professional (CSP) designation. I'm happy to say that along with the copious amount of paperwork, time, and speeches that went into achieving my CSP, the four people who judged my video, also gave it the highest rating possible which in turn helped me land a 5 year lucrative contract. Thank you, Erick and Ilmir for the terrific work you do! I appreciate you!
Tavia Vasicek
Director of Sales & Marketing

/
We have not even worked with Erick and his team just yet, but was thrilled with the response rate in my request for availability. He was a perfect match for our speaking engagement, understands our industry, and has experience with exactly what we requested. He knew our videography needs for our session better than I did, and exudes a professional confidence that put me at ease. Great price too! Thanks Erick...we look forward working with you!!
Hello EIF Media The season has now come to an end & we would like to take this opportunity to thank you for being involved and your contributions to this seasons success at New York International Academy If you have not yet heard, the 1st weekend of March, the New York International Academy Eagles won the USA National Prep Championship in South Carolina. This was a major accomplishment for the program and we could not have done it alone. We'd just like to say thank you for being so great to work with, always super positive & professional, we love your style of work and look forward to working with you again next season.
Brent Bigler
Bigler Brothers
EIF Camera Work, Ilmir was awesome to work with. He captured exactly what we were looking for during our 30 minute live music performance. Great camera work on a gimbal in low light conditions that exceeded our expectations. We will definitely be using him and EIF for our next show!
Working with EIF Medi Entertainment has brought our business to a new level. Being in an industry where it's tough to make our products attractive the innovative technologies and camera techniques have helped us break through the barriers I look forward to what our future hold as partners!
A Few of Our Clients